Good morning CraftyStealers!
A couple of weeks ago, I shared my tutorial on making a felt ladybug headband for my daughter's birthday party favors.  I finally finished all of the other party gear and thought I would share for some party inspiration for all of you! 
Here are the invitations: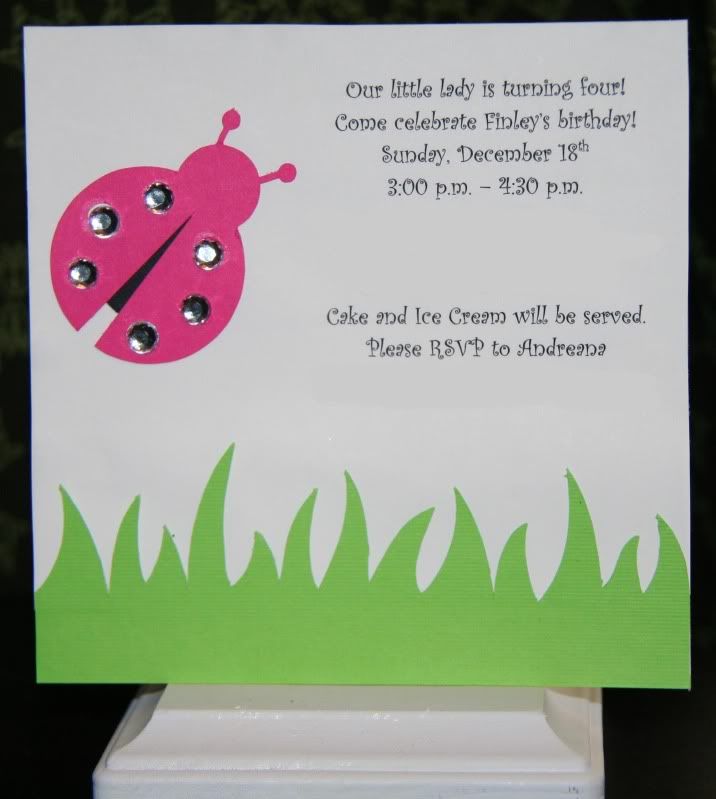 I made them with American Crafts Cardstock (you can pick a bundle up on the Past Steals page), my trusty Silhouette SD and the Ladydings font from Dafont.com.
The headbands needed a little "thank you" tag: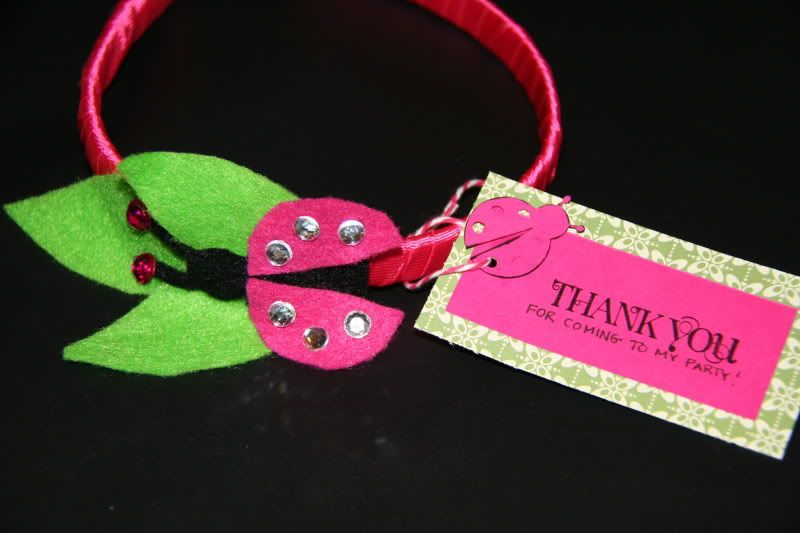 I again used American Crafts cardstock in my Silhouette SD to cut out the tags (AC cardstock cuts like BUTTER in my machine!).  Plus some patterned paper from Bella Blvd (these papers are in the Bella "Girls" bundle on the Past Steals page).
I didn't think the boys would be too into the headbands, so I also got some garden exploration kits on clearance and added a tag (made with more cardstock and Bella papers).
I was all set to make cupcake toppers too, but the wee one decided on a cookie cake.  No arguments from me – those things are SO good!  Plus, less work for this mom!
So, what am I forgetting here? It feels like it was a little bit too simple this year (last year was a princess theme with jeweled crowns for all, a "Pin the crown on the Princess" handmade game and fairy wands as favors – a TON of work).  Am I just lucky this year? Or did I miss something…
Off to trim the tree and wait for our elf to arrive.  Hope you have a great afternoon – and of course come back tomorrow to see the awesome steal in store for Cyber Monday!